option #1
Puppy Ground Delivery
We have partnered with
Furry Trails Pet Transport
, a top-of-the-line, USDA Registered, pet transport company. This allows us to transport your puppy to any of the contiguous 48 states, quickly and, efficiently. Furry Trails will take excellent care of your new puppy and deliver them to your door safely and rapidly. The delivery area will be selected at checkout. The cost is $200 to deliver in Ohio, $300 to deliver in the Eastern United States, and $400 To deliver in the Western United States.
Contact Us With Questions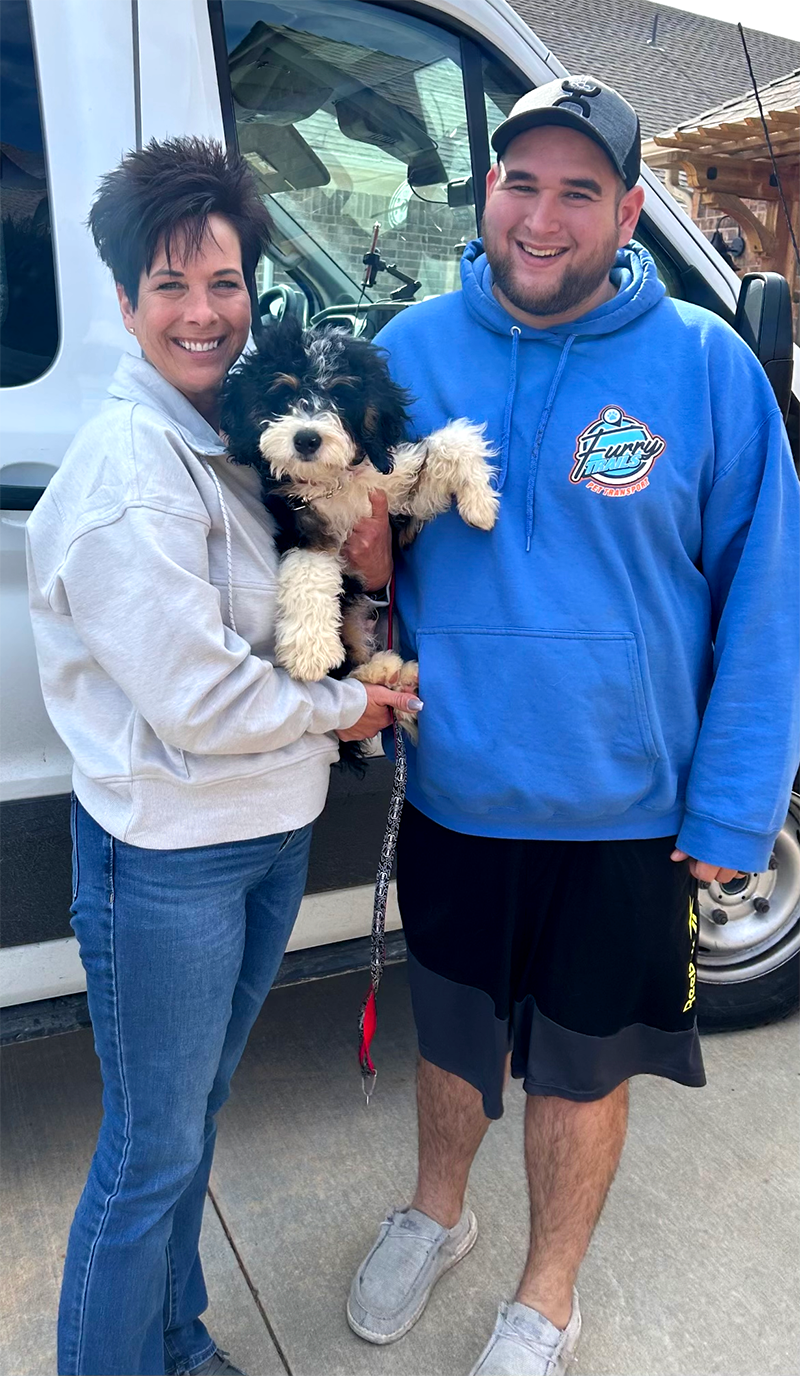 option #2
Pick Up Your Puppy
If you can't wait to see your new puppy you can choose to take a trip to our location in Ohio. We will take excellent care of your newly adopted puppy until you can come to get them. If this sounds like the right option for you, just select the "Local Pickup" option during checkout.
Find Your New Puppy